Professor Wattson animation — Eaton Power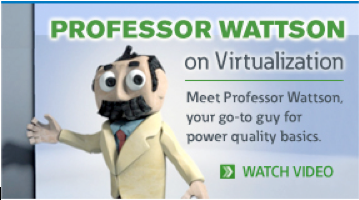 Despite the importance of power supply technology, it isn't known for capturing a user's attention. To better educate customers on power supply details without boring them, Eaton Power commissioned my team at Centerline to create a series of character-driven energy lessons. I worked with 3D animators and a very talented actor to craft the movement, shape, and voice for Professor Wattson, Eaton's animated expert on energy technology. This animated series won a Telly Award for the Maintenance Bypass episode.
Produced in association with Centerline Digital for Eaton Power
Contracting Reimagined animation — Axiom Legal

Routine, boring work afflicts all kinds of professions, but lawyers face a unique avalanche of tedium in the form of contracts and statements of work. These everyday contracts can swamp legal departments, eating up time and preventing them from thinking strategically. To reimagine how lawyers deal with contracts, Axiom Legal introduced Axiom Accelerator—a cloud-based platform designed to automate simple contracts. I wrote this minimalist animation to lay out this contracts dilemma in brief, reductive language to let the viewer's imagination fill in all they could accomplish with their newfound spare time.
Produced in association with Axiom Legal
Freedomone customer reference video — IBM MobileFirst

As empowered mobile customers continue to expect more, leading companies adopt cutting-edge technology to develop and support apps at the pace of consumer need. I directed and edited this interview with Pierre Paul Sampson, CTO and co-founder of freedomone, to tell the story of how his organization partnered with IBM to lead in the mobile marketplace.
Produced in association with Centerline Digital for IBM
Unlock your Imagination product animation — DuPont

Just because a technology shows up everywhere, it doesn't make it ordinary. By combining exciting possibility with rigorous technical detail, I created the script for this hand-drawn animation to fully illustrate the proven potential of DuPont Kapton film.
Produced in association with Centerline Digital for DuPont