EverScape
If you had the chance to leave behind everything you hated, what would you trade to make your fantasy a reality? In this stage play, four gamers escape the tedium of everyday life in EverScape, an online world of adventure and epic battles. But when EverScape offers them a chance to win jobs as game developers, the four must decide which is more real: the game, or their lives? EverScape was produced as part of the 2015 NYC Fringe Festival in August 2015 and by Bare Theatre in October of 2016 (winning a Best in the Triangle theater award from the Raleigh N&O); the Bare Theatre production was also revived June of 2017.
Real Puppet Marketing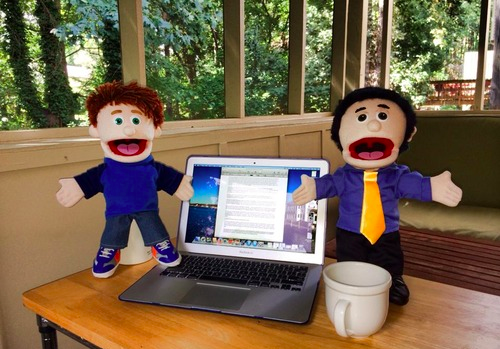 Real Puppet Marketing began as my outlet for all the goofy humor that I can't fit in my professional life. It turned into a comic counterpoint to the overblown seriousness of digital advertising by depicting the satirical adventures of three quirky puppets bent on marketing domination.
Objectively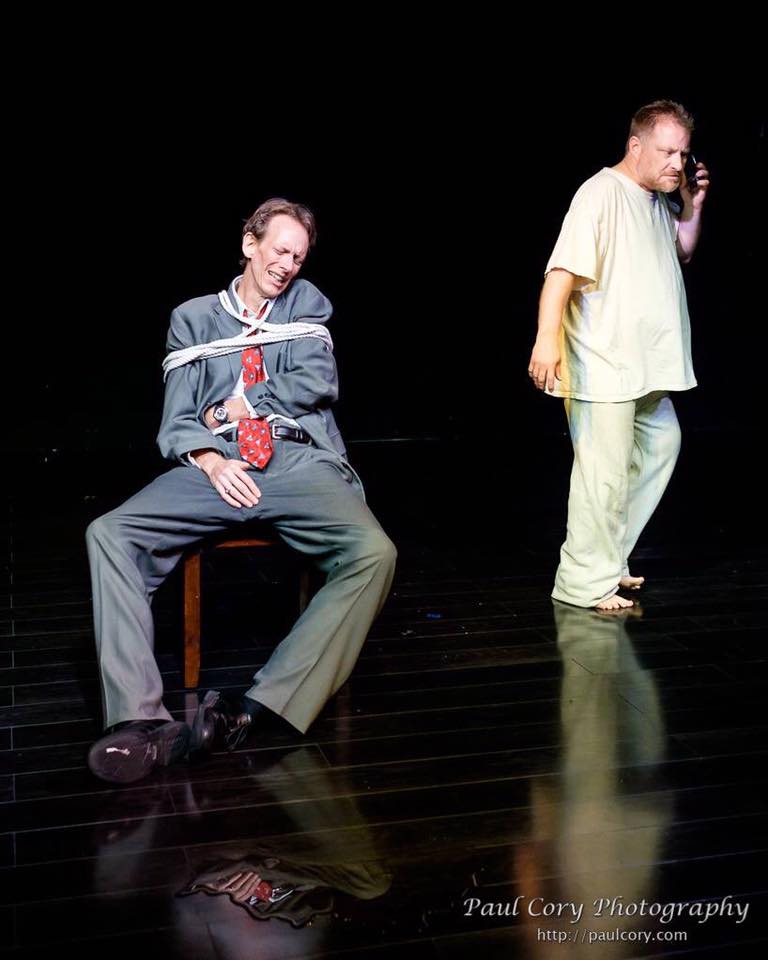 One of my favorite short stage plays begins in the aftermath of a home break-in. The homeowner prepares to call the police after subduing the criminal — but why is the burglar wearing a suit? This play was workshoped by Sonorous Road Productions in 2016.